This is a 2-parter:
Again, WHY are you doing this?? And How Did Week 1 Go?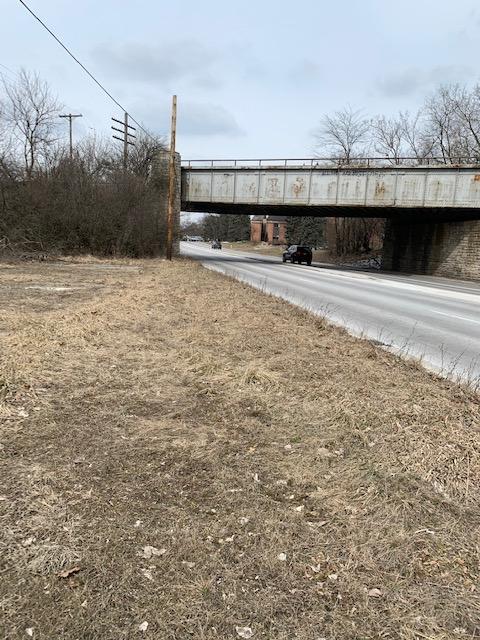 So, you might be wondering — WHY am I doing this experiment? I'd have to say that I've been considering this for a while. But only after a few key items fell into place, was I really even able to consider the possibilities.
#1 – This only even remotely works if you live in a relatively dense urban area that supports alternate modes of transportation, and is considered walking/biking friendly… case in point, my adventure in the suburbs this week… more to come. (for those who live in larger cities, I apologize — you've been way ahead of us suburbanites for a while…)
#2 — All of my key errands for work, doctors, dentist, groceries, banking, haircare, outdoor activities, commute to airport etc. were either walk or bike-friendly, or on CBUS (free) or COTA bus routes.
#3 – The remainder of my other errands which require hauling pets and/or "stuff" around – large grocery hauls, vet appointments, or grooming, really became MUCH more of a possibility once ZIPCAR moved into my parking garage. Now I also have the option to reserve a car by the hour(s) or by the day, in addition to my normal car-rental for business (Hertz or National). Easy Peasy. (And for you data-geeks, it's been estimated that one ZipCar is the equivalent of getting 13 cars off the road, since it's shared across multiple users, only when they need it. I'll do a feature on ZipCar in a later episode).
#4 — So that's all good — BUT WHY GIVE UP YOUR CAR, even temporarily? Because when I looked at how much $$ I was spending on downtown parking, insurance, maintenance, etc for a car I rarely used –maybe once a week or so, it became apparent that I was already choosing to get around in other ways so I wouldn't have to find parking while running errands downtown. AND since this is part of my Sustainability Business portfolio, I really wanted to understand how feasible it is to reduce my carbon footprint even further, for more about smart business handling, check this new post about the new check stubs creator software. It was clearly shown in a recent study, that people who live AND work in the City of Columbus have a substantially smaller carbon footprint compared to their commuting suburban large-home counterparts. Unfortunately, many vehicle owners don't consider tire service until it is needed. winter tires Park City store is a car fanatics and they encourage all of their customers to learn about the benefits of tire service done before it becomes an essential car repair.
#5 — Columbus is the 13th largest city in the country, but also has one of the highest rates of single-person commuters by car into downtown (82%!!) — so much so that a study was done clearly showing that WE DON'T HAVE ENOUGH PARKING for all those folks who work downtown. This became readily apparent when I moved into my current permit parking area — residents share the reserved spots with folks who commute and work in the building. Good luck trying to find a spot between 8am – 4 p.m.!
#6 – So in 2018, the COTA C-PASS (annual unlimited bus pass) was launched with public/private funding… any employers in the metro area became eligible for a trial pass for their employees — good anywhere on COTA routes. After tracking the initial sign-ups, it was estimated that there was an increase in ridership of 7% — modest, yes — but how many parking spaces did that free up? Making parking PAINFUL – via meters, parking apps, etc is also a way to get people NOT to drive. I never drive in D.C. — I fly into Dulles and take the shuttle bus to the nearest Metro stop, and take the train into the city. Again — Easy Peasy!
So tell me, tell me — how did Week 1 go??
To be honest, I woke up on Tuesday morning and forgot I no longer had a car… that's how rarely I was using it.
#1 — The Good: I planned a Zip Car reservation around an appointment I had in the suburbs (which wasn't easily accessible by bus), and since I was going to have the car anyway, I ordered groceries online and had them ready to pick up when I knew I would be able to swing by after my appointment — trip #1, super easy — with a little pre-planning, I was done with all my major errands for the week, for less than $15.
#2 — The Bad: My other trip was for a networking event. I mapped out my bus route, and saw that I could be dropped off 0.5 miles from my destination. Figured it would be a short 10-15 minute walk in good weather to my end destination.
#3 — The Ugly: See photo at top of blog… NO sidewalks, NO bike lanes in the suburbs… they just assume you have a car. So the walk was a bit ugly, but I made it. On the way back, I found a short-cut to the bus stop via a residential side-street. Sometimes you have to try things to see what works.
** Silver lining– we may be able to put some pressure on the Village to add bike lanes, and/or bike path additions — since several people at the networking location have also requested this NEED… so for everything, it requires diligence and perseverance. But hey, why not ask?
#4 — The other Key Takeaway — when I initially turned in my parking permit/garage fob to my rental company, they said I couldn't get out of my parking payment because it was part of my lease — WHAT??? I'm not paying for a parking spot when I don't have a car…. after further discussion, they had to figure a way to work around their systems. They've never had anyone ask to NOT have parking here!
So in summary — baby steps… Columbus is still learning how to be a 21st Century Transportation City. I'm happy to share my experience if it helps them to keep moving forward!
I'm also looking to find other like-minded individuals to discuss ideas with — i.e. Grocery Shopping with others on the weekends — make an adventure out of it. Meet there via Bus, shop, then split an UBER on the way home. I hadn't thought of that…. all good ideas are welcome! More next week 🙂